Challenging yourself means being able to achieve anything – except reaching your peak. We are therefore writing a new chapter and now present the next evolutionary stage: the new Mercedes-AMG GT3.
Introducing the new Mercedes-AMG GT3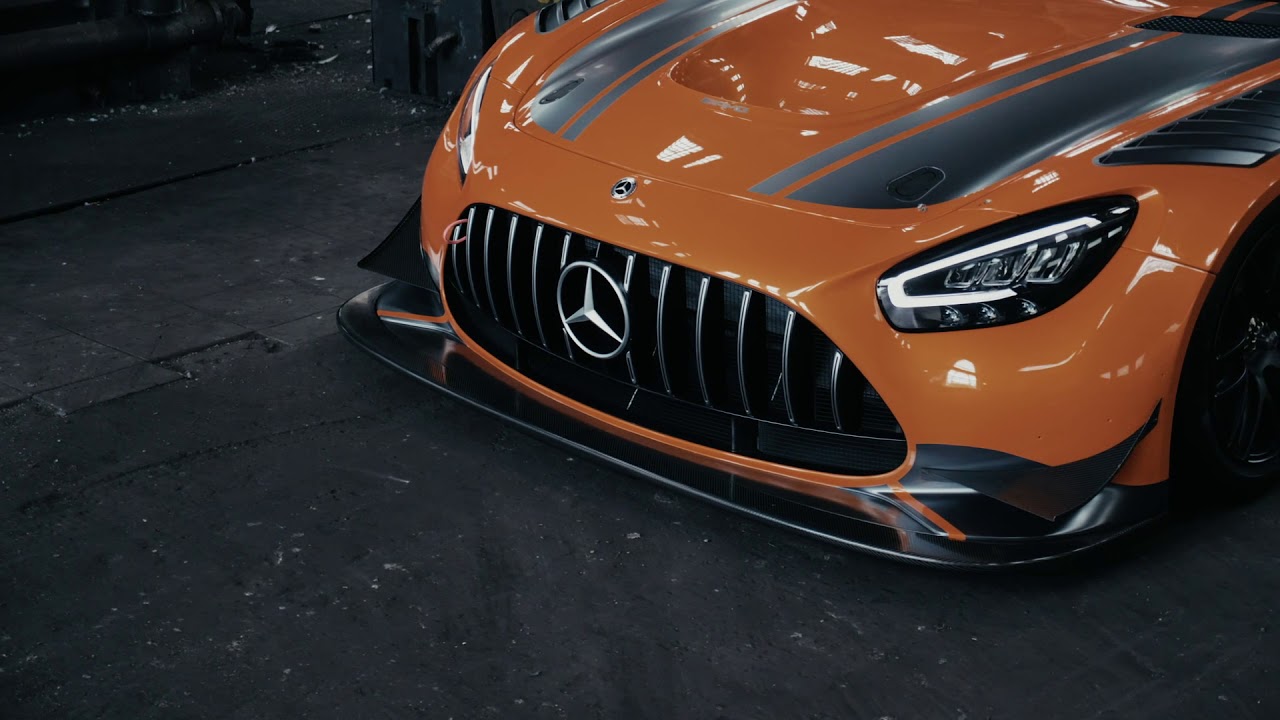 From the outset, the Mercedes-AMG GT3 set benchmarks in terms of performance, safety, reliability, handling and ergonomics. When developing its successor, our aim was not to draw on this success but surpass it.
Design
The new Mercedes-AMG GT3 impresses with a new design aesthetic, thanks to an eye-catching front apron, distinctive flics and a new front diffuser. The new headlamps, auxiliary headlamps, tail lights and the new rear apron also add to this racing car's characteristic look.

Lights
The performance-optimised lights package provides enhanced performance in the dark. Alongside the cost-optimised main headlamps of the new Mercedes-AMG GT3, the optional auxiliary 24h headlamps provide even better illumination in poor weather conditions.

Aerodynamics
The Mercedes-AMG GT3 has a variety of assistance features for engineers and mechanics to make working on the car faster, easier and more intuitive. These include a more easily adjustable front splitter and a fast adjustment feature for the rear wing. 

Interior
Inside the ergonomic cockpit, the optional helmet and seat ventilation features have a positive effect on driver performance and safety: they help prevent fatigue and ensure concentration in hot conditions.

Driving aids
The newly developed ABS system is highly adjustable and optimally attuned to the specifications of the current generation of tyres. The optimised traction control provides sensitive handling with maximum traction while reducing tyre wear.
Like its predecessors, the new Mercedes-AMG GT3 received its baptism of fire  in the "Green Hell" of the Nürburgring-Nordschleife. In its extensive test and development programme, the new GT3 made a successful debut on the race track at the eighth VLN round on October 12th, 2019. After numerous further test kilometres, the first races in the hands of Customer Racing Teams followed at the beginning of 2020.
The new Mercedes-AMG GT3 celebrated its first podium finish in the third race. In the demanding Bathurst 12 Hour at the Mount Panorama Circuit, all three new Mercedes-AMG GT3s that started the endurance race all took a top ten position with third, fifth and sixth places.